"The Political Economy of Data. On Psychometrics, Deep Learning and Net Populism," ed. by Daniel Irrgang, Peter Weibel and Siegfried Zielinski
Design: Mio Kojima & Tatjana Pfeiffer
ZKM | Center for Art and Media Karlsruhe & Karlsruhe University of Arts and Design (HfG) Karlsruhe, 2018.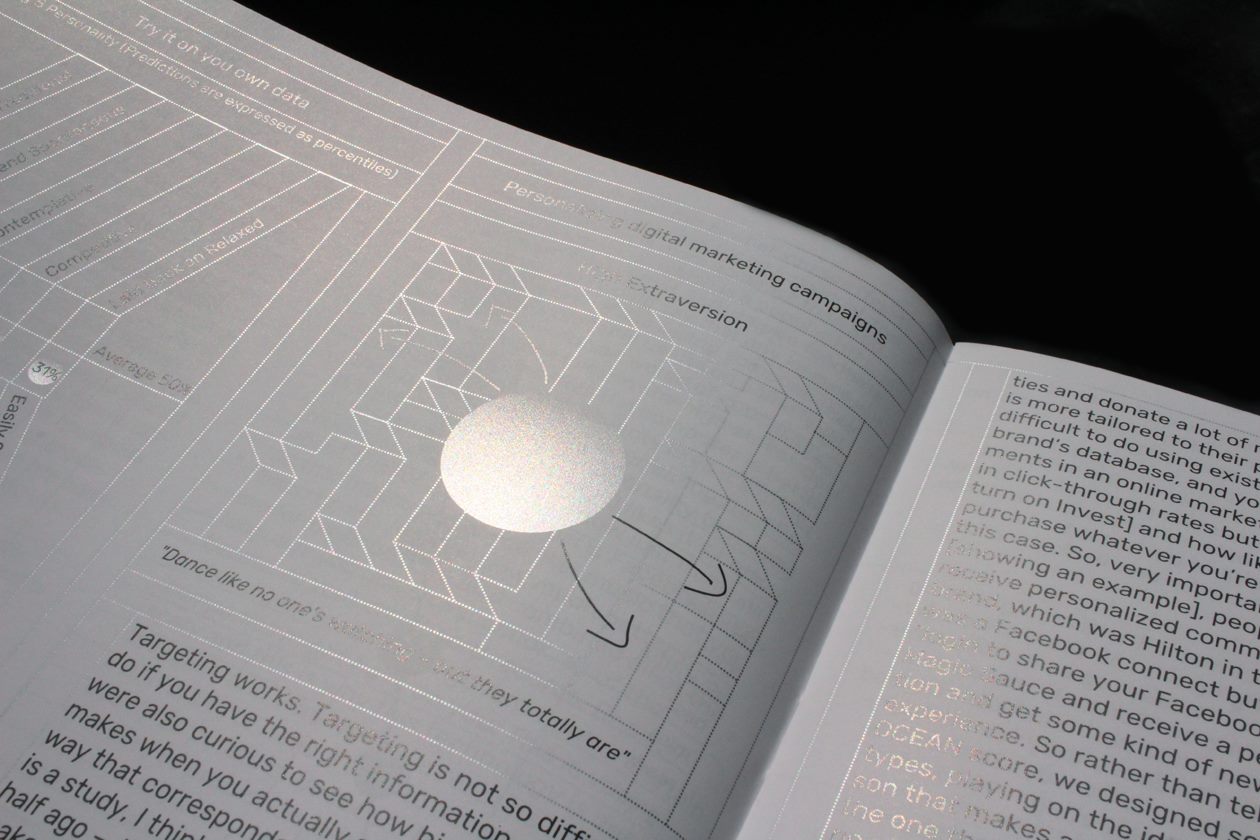 In the light of the US election in 2016, its narratives of psychometric targeting and the recently (re)discovered Facebook data scandal on the one hand and accelerated populism via social media on the other, this volume documents lectures and talks, which took place at ZKM | Karlsruhe in 2017, on the remains of the democratic and revolutionary potential of the Internet, which was claimed by so many net activists of the 1990s. It's not just since the NSA scandals that it has become apparent how valuable and systemically relevant user data is today; the heated discussion about micro targeting also shows how analyzing patterns of user behavior may have both productive effects of personalized content as well as quasi-demagogical tendencies.
In April 2017, ZKM | Karlsruhe and HfG invited a group of scholars to meet at ZKM in order to discuss the narratives and myths of social targeting, net populism and the various implications of a data society. The volume documents the lecture by Vesselin Popov from the University of Cambridge Psychometrics Centre, followed by a discussion with Florian Cramer, reader in 21st Century Visual Culture at Willem de Kooning Academy in Rotterdam, Peter Weibel (ZKM), Siegfried Zielinski, Daniel Irrgang, and Matteo Pasquinelli (HfG). It is complemented by two papers presented at the 4th Council of Europe Platform Exchange on Culture and Digitization, which took place at ZKM in October 2017: Writer and editor Evgeny Morozov maps the complex socio-economic conditions of today's data society by emphasizing the mechanisms of "data extractivism," the multiple strategies of harvesting user data, the currency of digital economy. Gunnar Schmidt, professor at the Department of Intermedia Design, University of Applied Sciences Trier, examines the digital aesthetics of populism and the potential of art to counter atmospheres of post-truth and alternative facts.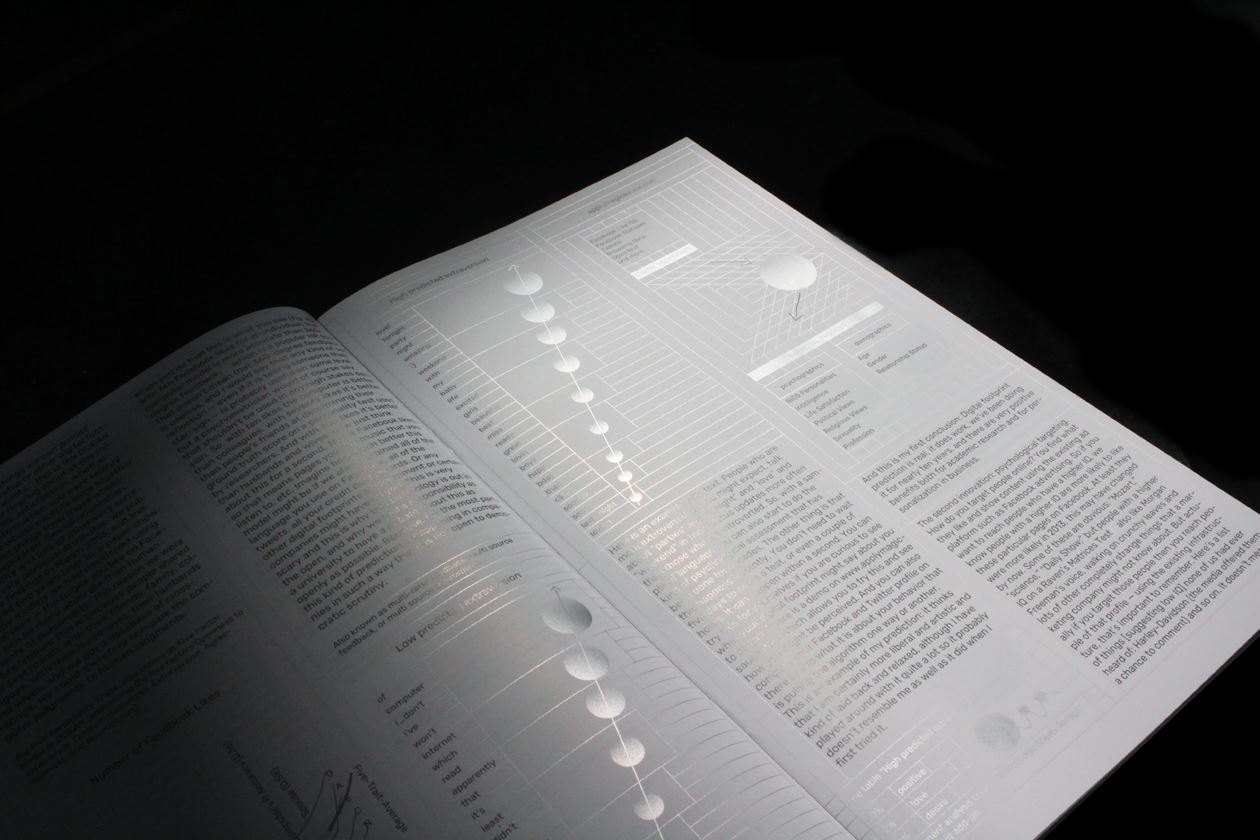 ISBN: 978-3-928-201-55-1
Publisher: ZKM | Karlsruhe
Text: English
40 pp., 27 images and illustrations, black-and-white, silver-and-white
wire stapling, 201 × 335 mm
Price: 7 €
The print version can be purchased via ZKM
The open access online version is here